how to make cinnamon rolls
jul 30 2022
---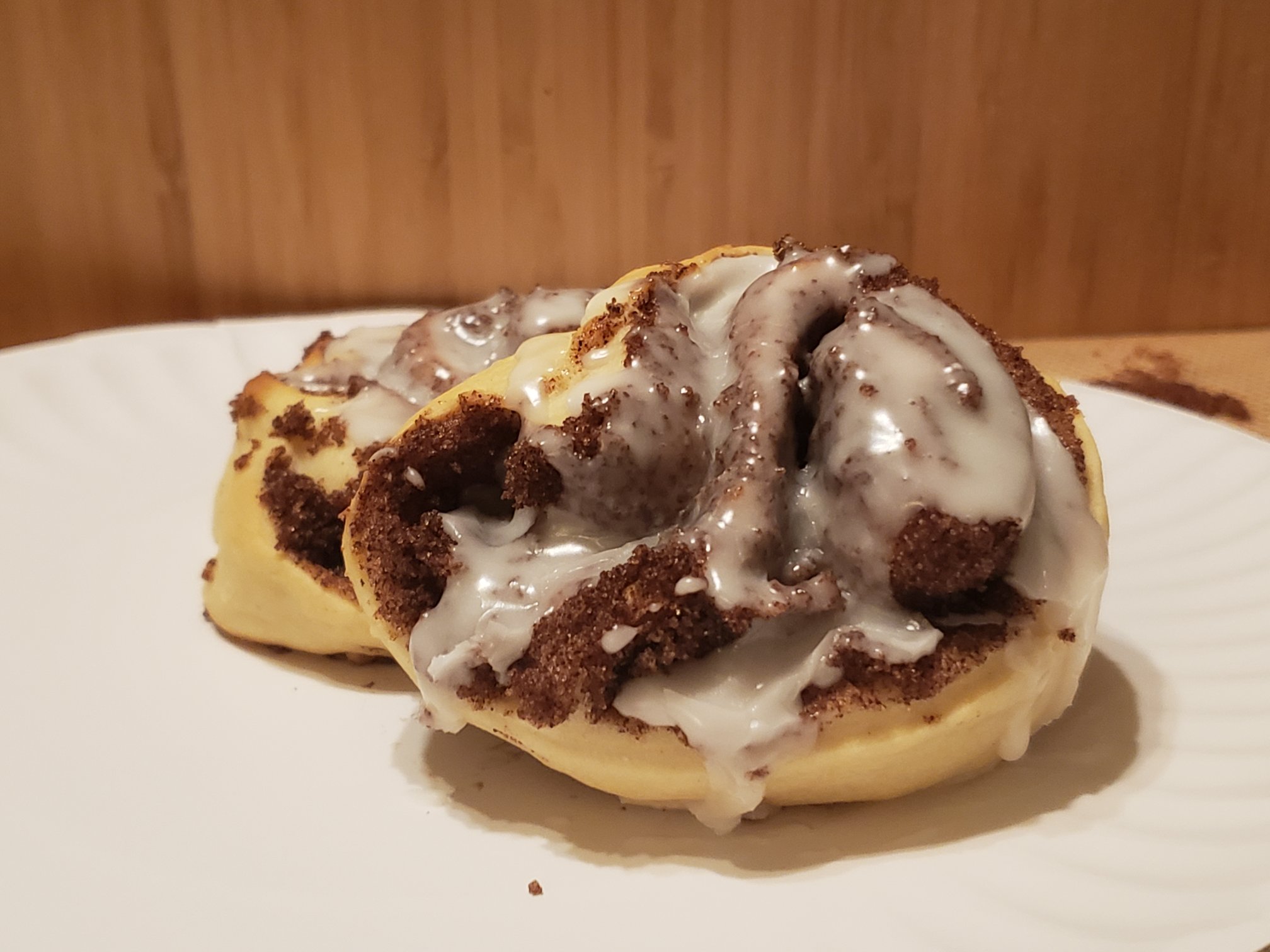 INGREDIENTS:
for the dough:
150ml (⅔ cup) warm milk, about body temperature
7g (about 1 packet or 1 tablespoon) instant dry yeast
400g bread flour
100g sugar
10g salt
55g (4 tbsp) melted butter
1 egg
a bit of vanilla
for the filling:
150g brown sugar
20g (about 1 heaped tablespoon) ground cinnamon
20g (a bit less than 2 tbsp) melted butter
DIRECTIONS:
combine the warm milk and yeast in a small bowl and set aside. it should bubble a bit and smell yeasty after a few minutes.
in a large bowl or stand mixer, combine the flour, sugar, and salt. if you're using a stand mixer, use the dough hook. mix the dry ingredients together a bit so they're combined evenly.
add in the butter, egg, and vanilla, then mix it all in. it should be rather dry and clumpy.
add the milk and yeast mixture, and mix until a smooth dough forms. the flour should all be hydrated and the dough should be slightly sticky.
let the dough rest in the bowl, covered with a towel, for about two hours. it might not rise very much, as it is a very buttery dough.
once your dough is done resting, remember to preheat your oven to 400°F/200°C!
transfer the dough to a large floured worksurface and roll it out thin into a large rectangle, about 50cm wide.
combine the brown sugar, ground cinnamon, and melted butter. it should barely come together, with a consistency like wet sand.
spread the filling across the rolled out dough, being sure to leave a flap of dough uncovered along one of the long edges so you can close the rolls. you can also optionally put a little bit of water on this flap if you'd like your rolls to be sealed.
roll the dough tightly if you can, into a sort of log. if you can't get it super tight, you can pinch the roll tight, they'll just end up a bit wonky looking.
slice the roll into 12 equal segments, and place them evenly spaced onto a parchment lined baking sheet.
bake the rolls for about 15 minutes, until they start to brown at the edges. let them cool for a few minutes before you eat, they'll be hot!
if you'd like a simple glaze, simply mix a small amount of milk into about a cup or so of powdered sugar. just add the milk a splash at a time until the texture is nice and goopy.